No need to sit in a classroom or lab observing when you can view live video feed or review recorded videos at your leisure from any where there is web access.

Ability to view multiple video sessions at one time, and/or two camera angles within the same room.

Notating observed behaviors directly into specific points of the video (time-slicing) improves overall process efficiency, reduces paperwork, and allows for immediate feedback to the person being observed.

Our Smartphone apps allow you to write, draw,and/or speak directly into the live or recorded video at any point an observation is made, and allows users to later "jump" directly to those annotates.

Pause during an observation review and start back up at any time without any buffering concerns.  Interact will recall exactly where you paused or were interrupted.

Video available for viewing in less than 60 second from stop of camera or upload initiation. No more FTP delays or time spent burning tapes or DVDs.

The video content and other associated records (documents, spreadsheets) may be circulated to everyone in an organization at one time or it can be shared with a specific location, to a defined group or to individuals.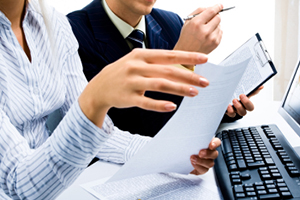 Video data compression of 60% saves server space and eliminates buffering.

Available 24/7 via the web and/or your network.

Able to integrate with Microsoft Active Directory or LDAP, and other similar type software.

Brand with your logo and color-scheme for every system.

You own your content, all of it… we do not!
Click here to view THE HOW